On 23 July, Skyeton conducted a demonstration flight of UAS Raybird-3 for representatives of the Ministry of Internal Affairs and operational units of the NPU, SESU, SBGSU, and NGU.
During the flight, the UAS capabilities were demonstrated by using a stabilized gimbal and video broadcast on a multimedia complex. This technology allows to conduct missions in remote areas and quickly transmit information to command staff.
After landing, the UAV operators showed the packing of the aircraft, which occurs without the use of any tools, and makes it possible to prepare the complex to perform the next task in minutes.
Because the aircraft can be continuously in the air for more than 24 hours, performing tasks such as: detecting crime scenes, escorting vehicles, and surveying emergency sites will be more effective.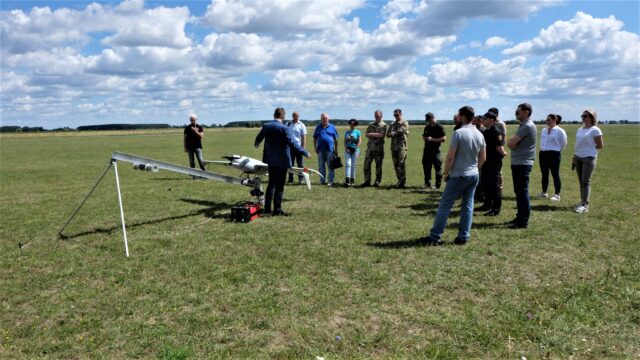 The meeting at the airport was successful and we hope for fruitful cooperation with the units soon.